Graphic design
of the
future
manifesto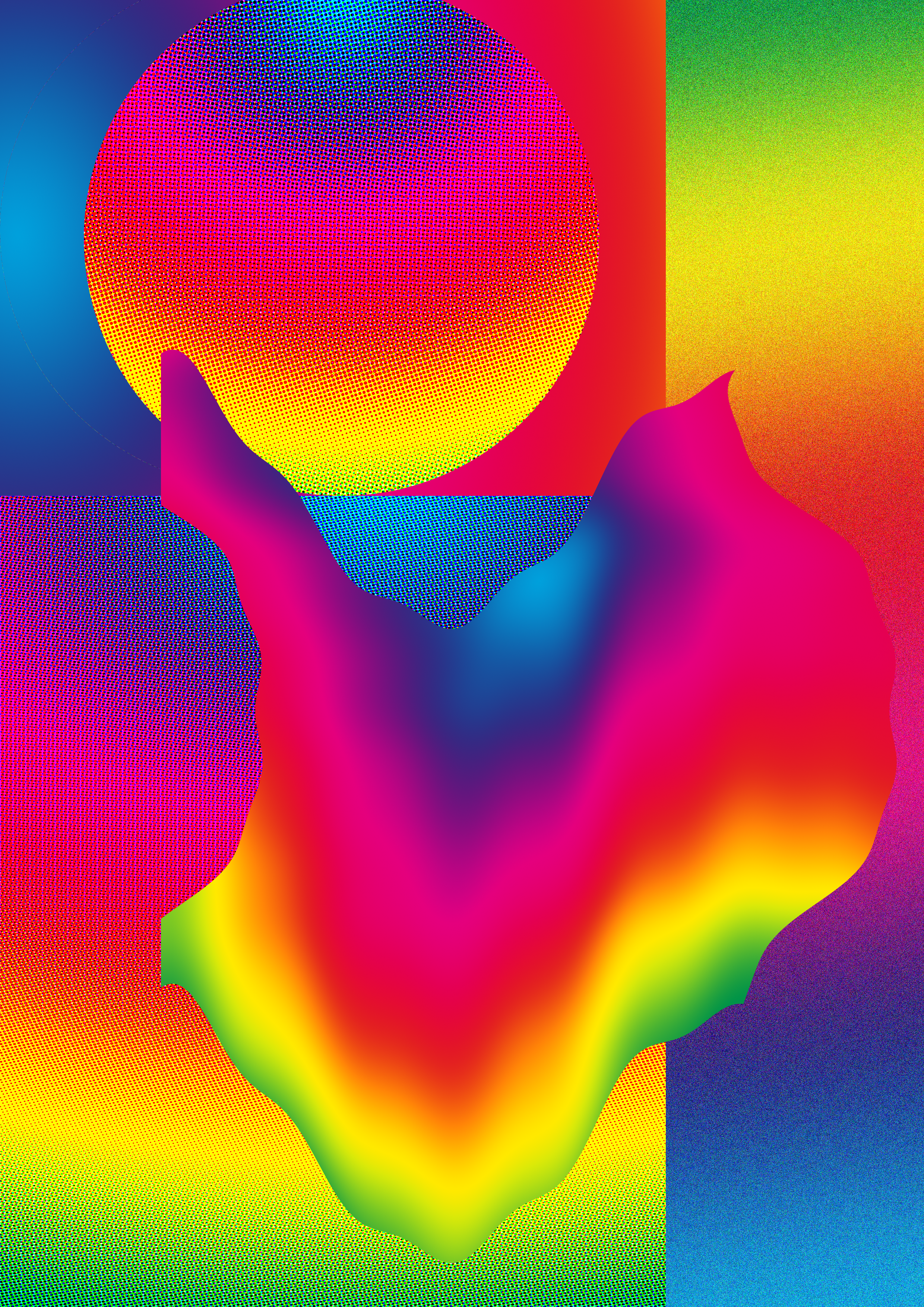 ︎

1. FULL COLOR MUST BE USED.


2. ONLY BEAUTY STANDARS ARE ALLOWED, WHAT WE WANT TO ACHIEVE IS WHAT WE CREATE.
3. STATIC DESIGN CAN NOT BE ALLOWED.

4. ANY FORM OF TEXT OR TYPOGRAPHY IS FORBIDDEN.


5. DESIGN MUST BE TIMELESS
.

6. DESIGN MUST BE SATISFYING FOR THE EYE, DESIGNING FOR EMOTIONAL FUNCTION IS FORBBIDDEN.


7. ALL VISUAL DESIGN MUST BE DIGITALLY EXPRESSED.


8. MOVING IMAGES MAY NOT BE VISUAL FOR MORE THAN TWO SECONDS.


9. DESIGN MAY NOT CONTAIN AN INFORMATIVE FUNTION.
10. VISUALS MUST CONTAIN SOUND WHICH SUPPORTS THE DESIGN.
What will graphic design look like in 100 years?
This project answers that question in the shape of a manifesto.The future manifesto of graphic design is a speculation based on the fast changing world and the rush we all live in. Design of the future will be satisfying by the eye, non-information based, digital and supported by sound.